making a difference
Our mission at DelSol is to give people life long skill sets to find and access their own personal power and Divine Truth. In order to do that you need a tribe of knowledgeable, compassionate, and loving people. Every teacher at Del Sol was once a student at Del Sol. They are inspired to move you to be the best version of you and honor you exactly where you are.
Our Yoga Teachers
The greatest most enlightened teacher in the room....is you, in your body.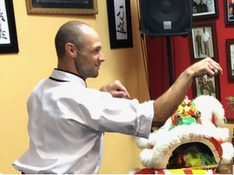 Jou Gou, Kung Fu Instructor
Ryan started training Kung Fu, Tai Chi, and Qigong in 2007 with Sifu Jeff Hughes, where met Sifu Thomas Leverett. He later brought his children to train with Sifu Leverett in 2016 and has been here ever since. He is a second degree black belt and teaches Kung fu and Tai Chi.
more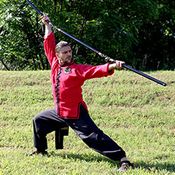 Sifu
Sifu Thomas Leverett is a 10th Generation practitioner of the Northern Shaolin 7 Star Praying Mantis system of Kung Fu. He began his training in 1997 while completing his B.A. degree from the University of Texas Austin in Anthropology and Archaeology. After training for 6 months, Thomas was asked by his teacher to become an instructor and help teach some of the classes.
It was during this time that he discovered his own passion for...
more