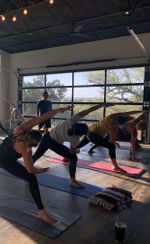 Yoga
Yoga at Del Sol offers an Ashtanga based Hot Vinyasa flow style class, which incorporates every movement with breath. Each class is guided through a sequence of creative and free flowing movements meshed with music to help invigorate, take you to your edge, restore and relax you. Read more
Kung Fu
At Del Sol Yoga and Kung Fu we use both the Martial and Healing arts to help our students face the challenges of everyday life. Our students also gain mental and emotional strength along with strength of character in a way that only the martial arts can provide. Read more
HOW DO I TAKE A CLASS?
Packages and Prices are listed in the app in our online store/ drop ins are $20
It is always best to sign up online through the schedule tab or on our app for Apple or Google before coming out to a class. As soon as you hit book now it will prompt you to register and set up an account to check in. This helps us know who to expect and makes your check in easy and seamless when you arrive. With the App you can schedule classes, events, and get notifications about what you have signed up for.
For Kung Fu Practitioners: The first few classes are free. We want you to get a feel for it before signing up to be sure it's the right fit. For adults and kids alike, come to class a few minutes early dressed in some loose fitting work out clothing. We'll get you situated when you arrive. Be sure to bring a water bottle. Once you decide to join, get the app and create an account. We can direct you from there.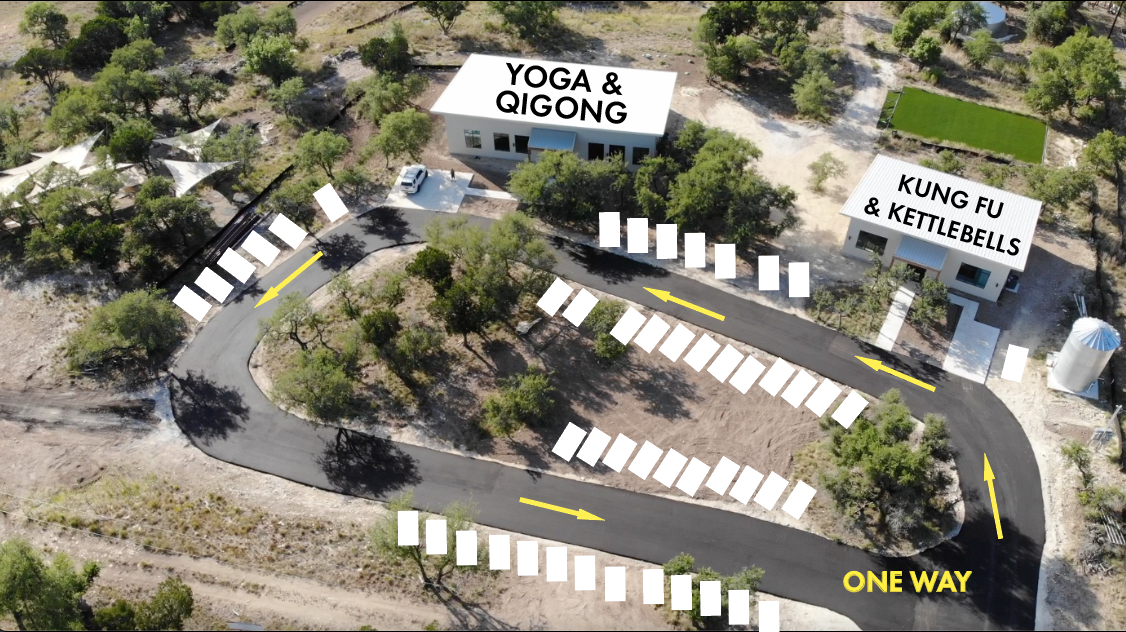 PARKING AT DEL SOL
The driveway at Del Sol is a one way street, please go to the left upon arrival. The concrete pads are reserved for handicapped guests. All the white rectangles marked on the picture are parking spots . The Yoga and Qigong classes happen in the larger building on the left. The Kung Fu and Kettlebell classes happen in the smaller building on the right.
Incredible Results
From greater strength, to improved flexibility, to an increased state of mental and emotional peace... you are bound to see a direct correlation of your efforts and consistency. You will be inspired to come back over and over again, and will see the results that can enhance your overall vitality.
Now that is worth stepping out of our comfort zones for~
Stronger and healthier
I have practiced yoga for close to ten years the last seven with Claudia. I have benefitted vastly from her teachings: strength, stamina, focus and clarity. Claudia has taught me "How you do yoga should be how you do everything"—with grace and a calm mind.
In her classes you become connected with your breath and she takes you through a flow of yoga poses where you feel transcended and deeply connected. I always walk out of Del Sol feeling purged, challenged and revitalized.
Jan E., yoga teacher and student
Del Sol is very family oriented and genuinely care about each one of us.
You get exactly what you need every time you show up.
They run their business in a way like no other. You get exactly what you need every time you show up. I leave the session feeling recharged and energized. Another huge part of the reason I show up is they are very family oriented and genuinely care about each one of us. As a mother of 4 kids (under 6) that goes a long way!
Kathleen