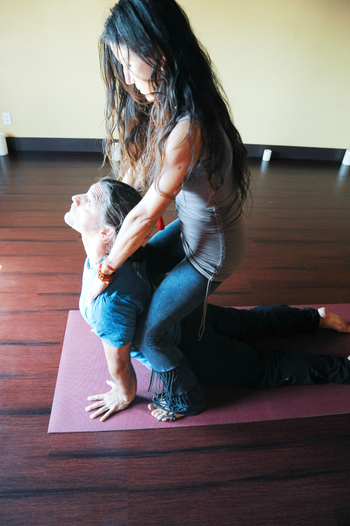 Del Sol Mentorship Program
Sometimes teachers find that they have more questions once they start teaching, and would like more one on one feedback on their teaching skills. For this reason we have created the Del Sol Yoga Teacher Mentorship Program. This program is not for the "faint of heart" as along with personal growth we will be guiding you into honing your teaching skills, so all of our efforts will be along the lines of moving you from good to great.
Benefits and what's covered
· Heighten your sense of moving energetics in the flow
· Clean up cuing and find appropriate vocabulary/ language for the class. This helps making sure you have the exact words to get student's bodies into position, and the right types of words that are congruent with the type of practice.
· Understand theming and how to truly weave your theme throughout class
· Making sure music matches the stage of the class
· Understand how to analyze a pose and find it's main purpose and thus know how to
· modify and intensify the posture
· Access to over 40 years of combined experience between us/both
What you get?
· 6 one on ones
· 4 teaching observations with feedback
· Unlimited text, email, phone calls
· Boundless love for the rest of your life ;)