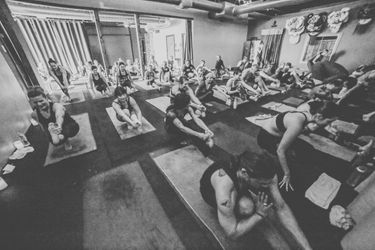 Ashtanga Americano
Ashtanga Americano Schedule:
Tuesday/ Thursday- 8:45am, 60 min class
This is the foundation, the roots, to our Vinyasa lineage with a set basic format for every class. The class is an outbreak of the traditional style that came from India which we set to music and add our own teaching flair. Come prepared to stay in postures a little longer than our flowing Vinyasa classes- although the class is not heated, bring a towel, you will still sweat, a lot.