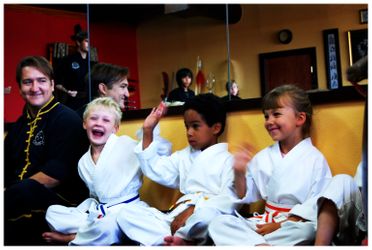 Little Ninjas (preschool ages 3-5)
Little Ninja Schedule:
This high energy skills-based class provides the basics of a class setting where your little one can learn and grow. In this class, students focus on active listening, following directions, and problem solving through our varied and rotating drills. We focus on core skills such as Focus, Teamwork, Memory, Balance, Coordination, Fitness, Control, and Discipline all while giving them a fun and safe atmosphere to explore their individuality. This program is a great place to start your little one, and serves as the springboard for all of our other programs that change as your child grows.