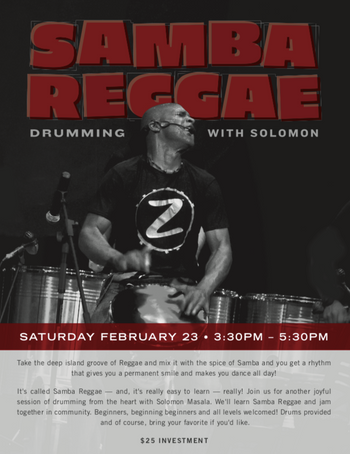 Samba Reggae Drumming with Solomon
Take the deep island groove of Reggae and mix it with the spice of Samba and you get a rhythm that gives you a permanent smile and makes you dance all day!
It's called Samba Reggae — and, it's really easy to learn — really! Join us for another joyful session of drumming from the heart with Solomon Masala. We'll learn Samba Reggae and jam together in community. Beginners, beginning beginners and all levels welcomed! Drums provided
and of course, bring your favorite if you'd like.