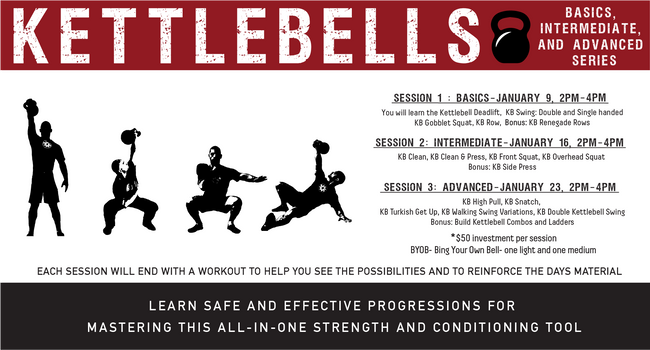 Kettlebell Beginner Series
Kettlebells are a fantastic training tool, and can take you to any level of fitness you desire. For these workshops we will be focusing on proper technique and addressing any special needs as we move through the basics.
Bring your own Kettlebell or two. You will want a medium weight bell and maybe a light one. If you are unable to get a bell or two let me, Thomas, know and I'll see if we can get you some. I have a few and will bring them to the workshop.
Session 1:You will learn the
Kettlebell Deadlift, Kettlebell Swing: Double and Single handed
Kettlebell Goblet Squat, Kettlebell Row, Bonus: Kettlebell Renegade Rows