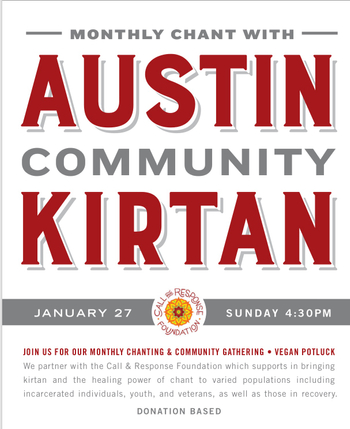 Austin Community Kirtan and Vegan Pot luck
Join for our next monthly "kirtan".
Kirtan is call and response chanting aimed to uplift, inspire, and
connect us all. We use our voices and live music to collaboratively
send our well wishes, prayers, and devotion into the world.
Chanting is a practice that falls along the same family as meditation
and yoga.