Yoga Events and Workshops
Events and workshops support our practices in so many wonderful ways. Events help bring the community together and Workshops are meant to get into a deeper understanding to help enhance our practice. You will see several options of workshops and events every month to assist in developing your yoga...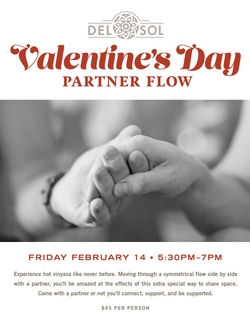 February 14, 2020 5:30pm
Experience hot vinyasa like never before. Moving through a symmetrical flow side by side with a partner, you'll be amazed at the effects of this extra special way to share space. Come with a partner or not you'll connect, support, and be supported.
$45 PER PERSON
more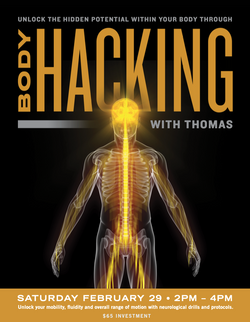 February 29, 2020 1am
Increase your Balance, Flexibility, Strength, Range of Motion and more....
Body Hacking with Thomas
How to get your brain to work for you when it comes to performance
This workshop is designed to empower you in learning about the systems in your body that determine how you move:
The Proprioceptive System- The Brain's map of your body in time and space based on sensory information given by the various "receptors" in the...
more