Yoga Events and Workshops
Events and workshops support our practices in so many wonderful ways. Events help bring the community together and Workshops are meant to get into a deeper understanding to help enhance our practice. You will see several options of workshops and events every month to assist in developing your yoga...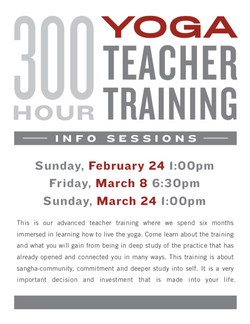 February 24, 2019 1pm, March 8, 2019 6:30pm, March 24, 2019 1pm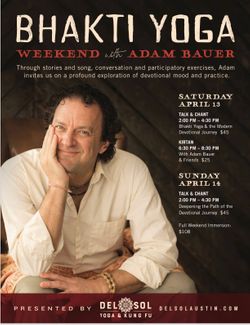 April 13, 2019 - April 14, 2019
Come join us as Adam Bauer drops in to share his insights, devotion, and voice this April. There are three sessions to pick from or come to all three!
Full Weekend Immersion: $108
Saturday, April 13, 2019
2-4:30pm Bhakti Yoga and the Modern Devotional Journey, Talk and Chant
Through stories and song, conversation and participatory...
more