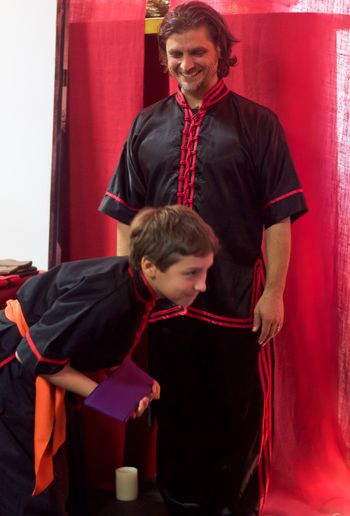 August 6: Kung Fu Graduation
The next Graduation and Belt Ceremony is Saturday, August 6, 2022 from 10 am - 11 am.
Testing for Graduation will take place the preceding week. Please have the students intent to promote forms signed and ready. we're excited to see how they have grown in their skills.
All students are expected to try their best and trust that over time and with practice all things will get better. Whatever level the student reaches, they will be presented with new challenges designed to push their physical limits and deepen their self-awareness.