Kung Fu Events & Graduations
Graduations occur every 3 months and are a time when we celebrate each others accomplishments. We come together as a Kung Fu family and receive our new belts indicating our growth through our Kung Fu journey. They are lots of fun, and offer great photo opportunities so stop by and see us!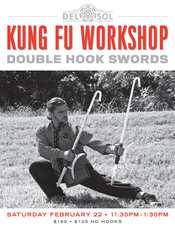 February 22, 2020 11:30pm
Come Learn the Double Hook Swords. The Hook Swords are four weapons combined into one: a sharpened hook, straight sword, dagger, and a crescent reminiscent of deer horn knives. The form itself turns you into a whirlwind of spinning steel. There are two prices : $165 for Seminar and Double Hook Swords or $125 for just the seminar.
...
more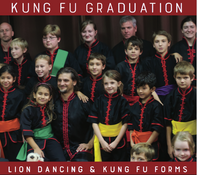 December 7, 2019 11am
The next Graduation and Belt Ceremony is Saturday, December 7, 2019 from 11 am - 12 pm.
Testing for Graduation will take place the preceding week. Please have the students intent to promote forms signed and ready. we're excited to see how they have grown in their skills.
more