Kung Fu Events & Graduations
Graduations occur every 3 months and are a time when we celebrate each others accomplishments. We come together as a Kung Fu family and receive our new belts indicating our growth through our Kung Fu journey. They are lots of fun, and offer great photo opportunities so stop by and see us!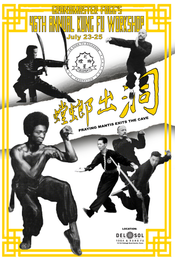 July 23, 2021 5pm - July 25, 2021 10am
This is a weekend full of Kung Fu events and workshops. Starting on a Friday night all the way through Sunday students of the Kung fu Exchange Schools, Lead by Grand Master Raymond Fogg will indulge in camaraderie, competition, and fellowship. Many guest teachers will be in attendance. Register here
This is event will be held...
more