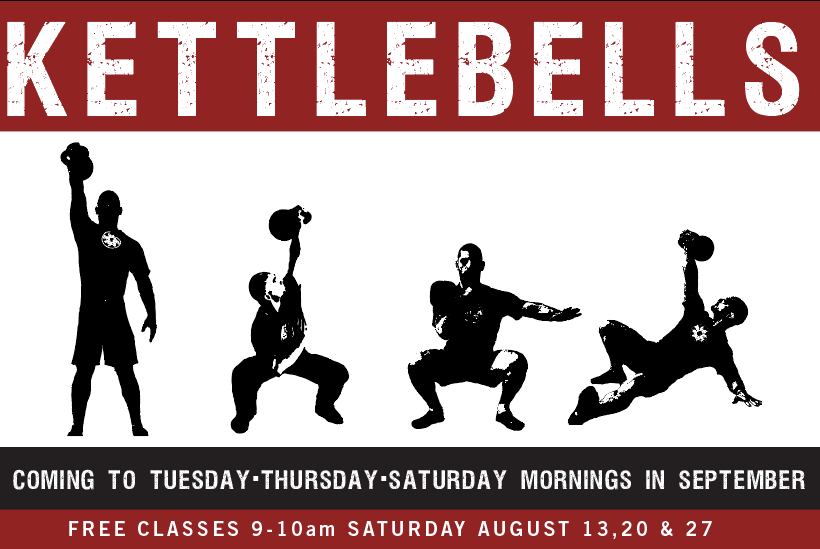 THE PERFECT TOOL
Kettlebells are the perfect tool to keep people hard, tight, and yet supple at the same time. For practicing Yogis and Martial Artists it augments the body's awareness in a way that brings everything together. For those looking to build bone density and cardio vascular endurance in a place that will watch and keep them in safe bounds, look no further. With over 12 years of teaching people how to swing kettlebells, Thomas will get you started at a place that will set you up to move forward.
Come out Saturdays in August where Thomas will be teaching a series of free workshops designed to get you ready to take the regular kettlebell class. They will start in the mornings, but may grow to other times if the demand is there.
In general we want people bringing their own kettlebells, but will have some available for those who may need to figure out the right weights that work for them.
Each person should aim to bring a light, medium, and heavy kettlebell. These are relative terms of course. A light bell can be pressed/lifted many times without fatigue, a medium bell can be pressed/lifted about 10 times before the quality of the movement starts to degrade and a heavy bell is a bell that can be pressed/lifted 3-5, or really heavy 1-3 times before degradation of the movement occurs.